The interwar period – an era often overlooked in favour of the vibrancy of the roaring '20s, the make-do-and-mend attitude of the '40s and the subsequent grandiosity of Christian Dior's New Look – is a timely reference which has been creeping into the international collections of late. JW Anderson, Marine Serre, Paco Rabanne, Loewe, Olivier Theyskens, Alexa Chung, 16Arlington, Peter Pilotto, Roland Mouret and Preen were among those who tapped into the decade's signature bias cuts, graphic argyles, luxe loungewear and caricature shoulders for AW19, namechecking '30s icons such as actress Marlene Dietrich, photographer Lee Miller (I've written a fair bit about her), and Ecstasy star and inventor Hedy Lamarr.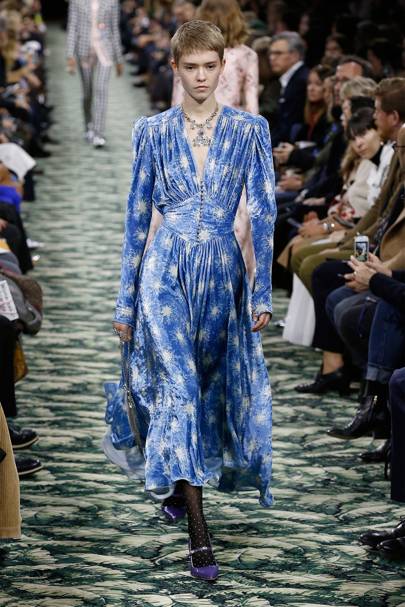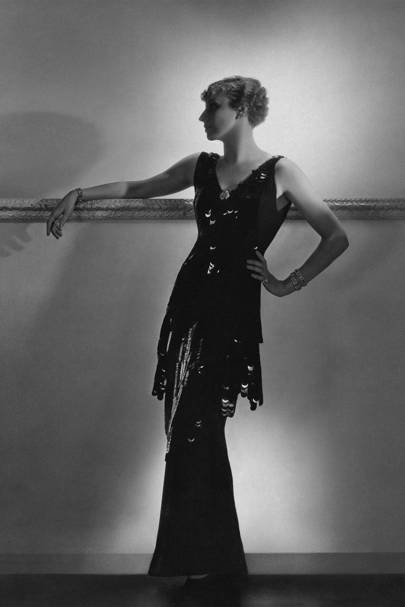 Last month, French actress Juliette Binoche officially revealed the first look from the LVMH-resurrected fashion house Jean Patou on the Berlin Film Festival red carpet. The powder-blue, bias-cut dress by recently appointed creative director Guillaume Henry (formerly of Nina Ricci and, before that, Carven) didn't pay homage to the 1910s – the decade in which Jean Patou was founded – but instead took style cues from the later years of the designer's life, the '30s.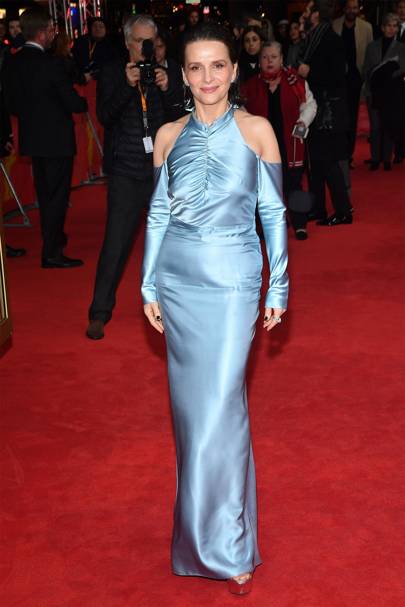 Fashion's newfound infatuation with the '30s can be traced back to Hedi Slimane's SS19 Celine debut, where net veils and bolero jackets – emphasising the shoulders and accentuating high waistlines as per the era – featured heavily. Add to that the blast of power shoulders and sexy slips at Givenchy for pre-fall 2019, plus the recent Night and Day: 1930s Fashion and Photographs exhibition at London's Fashion and Textiles Museum, and suddenly it's no longer the decade that fashion forgot.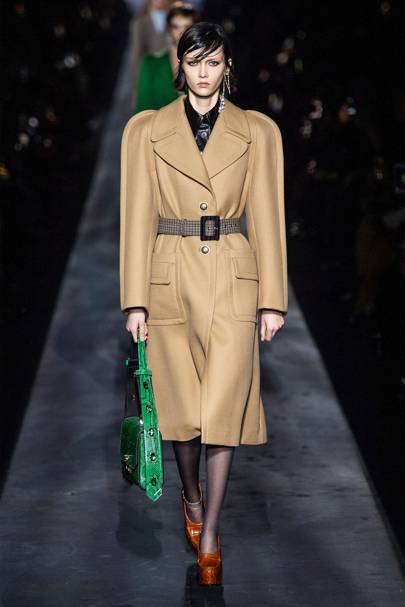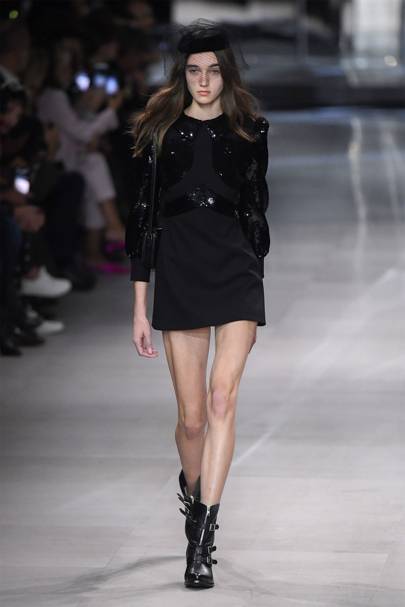 "Because it was the Great Depression, when people went out they really wanted to forget about their problems," Henry told Vogue, of a time that bears certain parallels with our current socio-political landscape. "OK, it's an intense world and we have to face everything that's happening, but at the same time fashion is about enthusiasm, pleasure, making people feel good." Cue clothes that reflect this.
It's not surprising, then, to find that escapism was a prevalent theme of the decade. Hollywood, where silent films were being replaced by "talkies", had begun to gain on Paris as a capital of style influence. The introduction of colour in film presented a magical new world – and the rise of women's magazines offered advice on how to become part of it. Amid a climate of anxiety, depression and difficult times, people could lose themselves in film and bring the silver screen to life through fashion.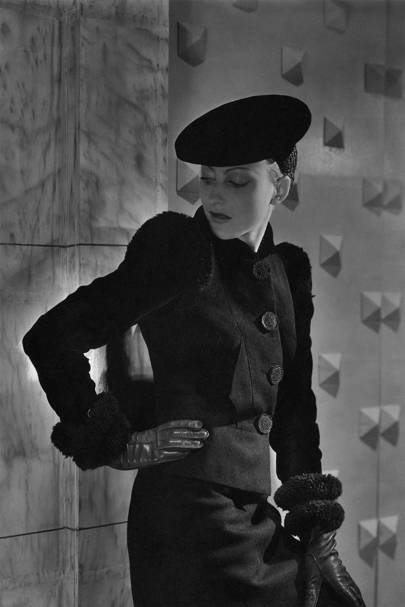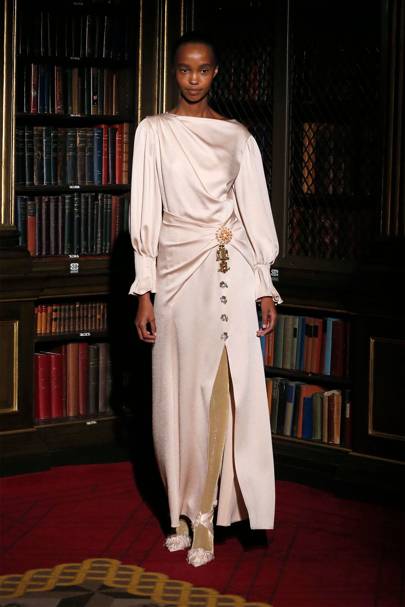 But the 1930s wasn't just a time of glamour, it was a time of provocation and innovation, too. The architecture of clothes, especially the construction of those notoriously complex, bias-cut gowns, was incredible; creating wisps of fabric that clung perfectly, and rather suggestively, to the body, framing hips in négligée fashion, not allowing for much, if anything, to be worn beneath. "It's sensual without being naked; it's being covered, but it's showing a lot," says Henry, of a style that technically and aesthetically felt more sophisticated and freeing than its '20s counterpart, which depicted women's liberation post-corset via frenetic fringing on simple-looking dresses.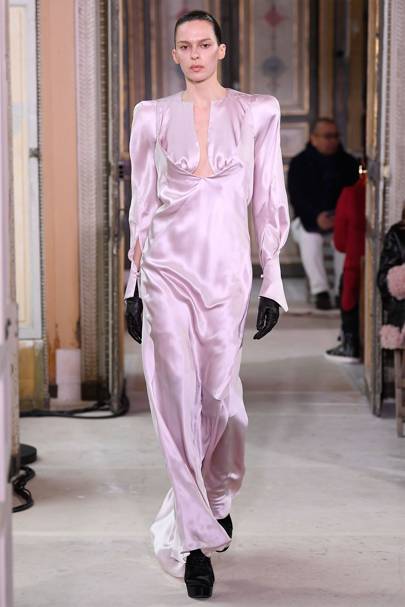 2019 follows a similar theme. Countering the boom of streetwear, logomania and sportswear (compare the dateable, look-at-me-styles of the '20s), fashion is re-evaluating its level of consumption, with an economical outlook that focuses on sustainable pieces (fashion in the '30s was made to last) and timeless designs, such as tailoring. Celebrating silhouettes that work with the body, this new wave of '30s inspiration makes for one of fashion's most modern reference points yet.